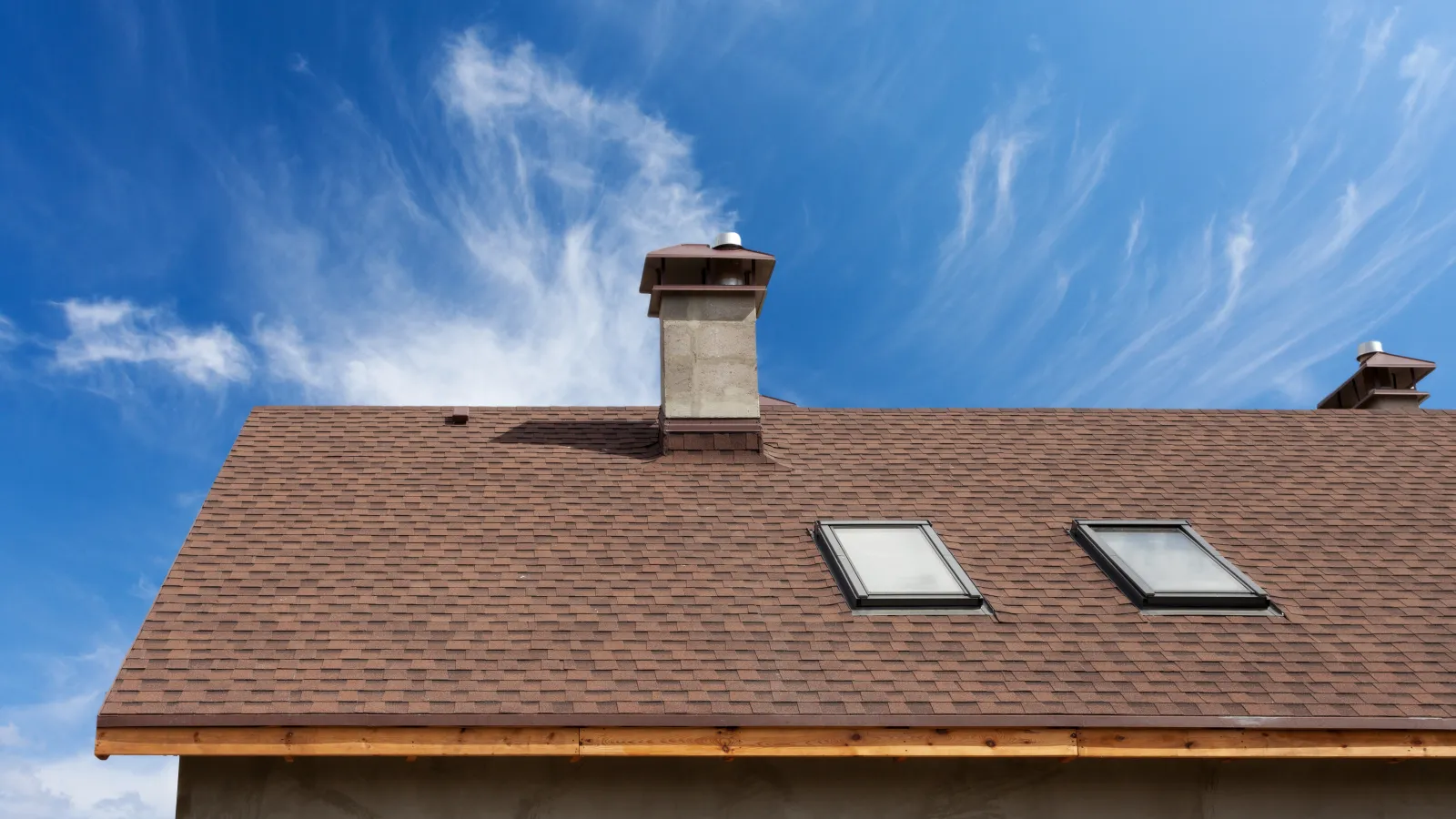 FREQUENTLY ASKED
ROOFING AND SKYLIGHT QUESTIONS
Q
How long does a roof typically last?
A
The life of a roof is how many years you get out of it. As long as your roof has been adequately ventilated and installed, it would be best to get close to that 25 years of roof life. So obviously, you want to replace your roof before it leaks or fails. We recommend that you replace your roof somewhere around 80-85% or when the repair costs are rising and it has outlived its warranty. Storms and winds can also affect the longevity of your roof if not properly installed. We recommend contacting an experienced roofer like Master Roofers to determine the quality of your roof.

Q
I'm worried that if you complete my install in one day it won't be quality work.
A
All of our crews are licensed, insured, and bonded. They are trained by Master Roofers and have strict guidelines which they must adhere to. We also guarantee all of our work with a warranty which is shown in the contract.

Q
What if there are aspects of the job that Master Roofers can't do?
A
Although Master Roofers is a full-service general contractor for exteriors, there could be portions of the project we don't specialize in. These often include: awnings, A/C units, electrical work, power-washing, shutters, and screens. Your estimate will outline the dollar amount of what we can provide.

Q
Does your company use toe boards when installing roofs?
A
Toe-boards are 2×4 's that are nailed into the roof for crews to stand on while installing the roof. This will put holes in your shingles and plywood and will cause leaks in the future. Our crews, on the other hand, use ropes and kneeling cushions to prevent any damage to your shingles and plywood.

Q
Do new roofs have warranties?
A
Whether you just got a new roof or have a roof that is a few years old and a warranty still covers you, most roofs do have warranties. Like roofing prices, roofing warranties vary depending on the company that roofs your home and the type of shingles you select. Product warranties are determined by shingle supply companies like GAF, which has a 25-year guarantee and extended warranties. The labor warranty depends on the shingle installer, but Master Roofers offers a guaranteed five-year labor warranty.
Always do your due diligence regarding a roof warranty before getting a new one!

Q
What are the signs my roof has problems?
A
The simple answer is that the signs are apparent. The complicated answer is that the roof issues signs aren't so obvious. At first glance, you can see common roofing issues like missing shingles, water stains inside of the home, and exposed roof components that look out of place. However, there are also times when you might not see apparent roof issues, such as rotting plywood, pipe collar cracks, or leaks.

Q
How much does a new roof cost?
A
One of the merits of tasking one of our roofing professionals with inspecting your roof is getting to the bottom of whether you need simple repairs or a complete replacement for that roof. However, there's no clear-cut answer concerning the cost, as various factors - like the materials, damage, and solution - will influence this. Therefore, Master Roofers provide the best quality work with an overall scope of your home or property needs.

Q
What is the difference between a Deck-mounted skylight and a Curb- mounted unit?
A
These two types of skylights are designed to fill different needs. The deck-mounted skylight sits on the roof deck, and the interior shaft extends into the skylight. This makes for a finished look and is best for new installations on sloped roofs. The curb-mounted units resemble a skylight cap. They are used in retrofit situations where matching the exact size of an old unit is difficult or on flat roofs where the new skylight needs to be raised above the level of the roof deck. These skylights can be flashed with either the VELUX EDL or ECL series flashing kits and come in venting and non-venting models. VELUX also makes blinds and shades for almost all skylights, decks, or curb-mounted.

Q
What does a new skylight cost?
A
VELUX skylights are not expensive in their basic form…but the price jumps considerably when you get into the venting units with shades or blinds. That being said, a basic fixed skylight might cost $400 to $500, depending on size. The most extensive set (non-venting) skylight we stock costs under $600, but upgrade to a manually venting unit, and the price goes to almost $950. The electrically venting or solar units jump to nearly $1,800 just for the skylight. Installation, flashing kits, shades or blinds, materials, and taxes will double those amounts. Still, there is very little you can do for your house that makes such a difference at this price.

Q
What should I consider when adding a skylight?
A
Placement and dimension are two critical considerations. Skylights should be situated so that they bring light (and ventilation) into areas that can use them. This sounds too simple, but we often see skylights directly over a dining room table or where the skylight makes the television hard to view. Kitchens and bathrooms need venting units if possible. Also, a prominent location inside the house may present a different set of issues from the roof: ridges, valleys, and all sorts of obstacles in the attic. The dimension or size of a skylight is also an issue. What seems large right in front of you is often too small, 12 feet overhead. Be careful not to undersize the skylight. Placing several units next to each other becomes very dramatic. Including the option to vent your new skylights is always something to consider, especially with the solar tax credit.

Q
Don't Skylights always leak?
A
VELUX has been making skylights and roof windows for over 80 years, and it's unlikely they would still be in business if they produced a leaked product. An adequately installed skylight should be problem-free for many years, and the VELUX 10-Year No Leak Warranty assures you of that fact. Plus, Masters is a reputable roofing company that ensures further knowledge and expertise in preventing leaks. Skylights don't leak, but improper installations can cause a leak. That being said, we at Master Roofers know everything about leak prevention, and we offer our labor warranties to support it.

DO YOU HAVE
MORE QUESTIONS?